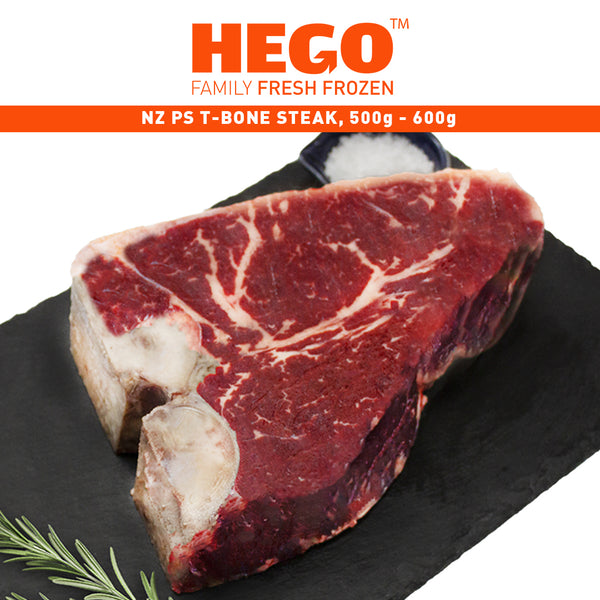 Crosscut from the forward section of the short loin on a steer's middle back, a T-bone steak contains a strip of the top loin and a chunk of tenderloin, both desired cuts on their own. A T-shaped bone from the lumbar separates the two pieces. 
Air-flown straight from the lush green pastures of New Zealand to you!
Great for grilling and pan searing.
*Please call our showroom 6262 0546 (Jonar) to pre-order.
Storage: Frozen
Product of New Zealand
Delivery
Free delivery for purchases above SGD80.
A flat delivery fee of SGD15 applies for purchases below SGD80.
Self-Collect
We welcome you to collect your purchases from our showroom. Store
pick up is free with any purchase.  
Address:
25 Chin Bee Road
Singapore 619831 
Opening hours:
Mon-Fri: 10am to 7pm
Sat: 10am to 5pm
Sun & PHs: Closed