Thai Chicken Soup with Coconut Cream & Lemongrass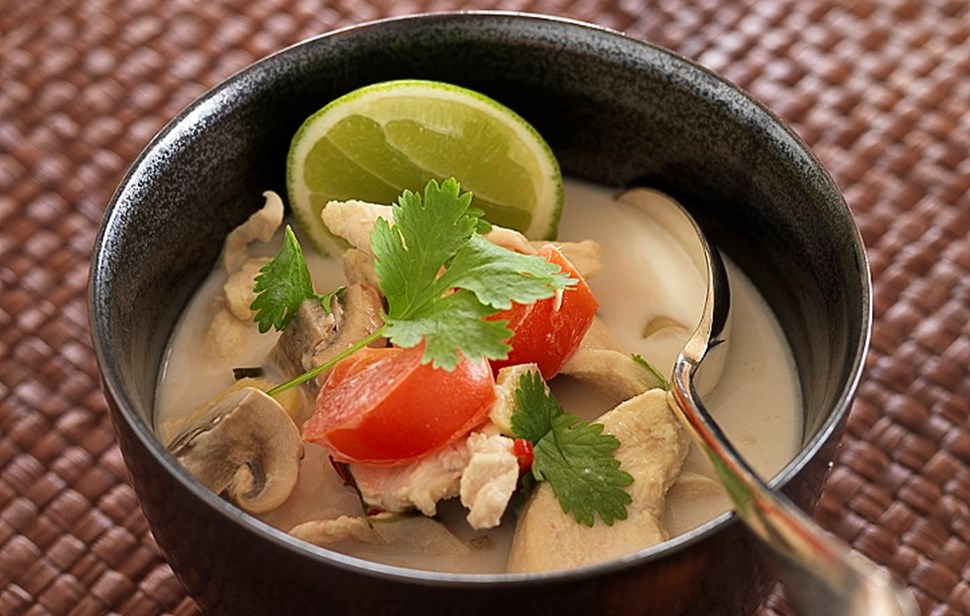 Thai Chicken Soup with Coconut Cream & Lemongrass
Time: 25 min | Difficulty: Easy | Serves: 5-6
Ingredient
400ml can coconut cream
1 cup chicken stock
2 stalks lemon grass, cut into 3 cm lengths
2 cm piece fresh ginger, thinly sliced
3 kaffir lime leaves, thinly sliced
500g Chicken Skinless Breast, sliced into thin strips
200g small button mushrooms
2 medium tomatoes, chopped
1 large red chilli, finely chopped
1/4 cup lime juice
2 Tbsp fish sauce
2 Tbsp chopped fresh coriander
Steps
Place the coconut cream, chicken stock, water, lemon grass, ginger and kaffir lime leaves into a large saucepan. Bring to the boil and simmer for 5 minutes. If desired strain the mixture and remove the lemon grass, kaffir lime and ginger.
Add the Chicken Skinless Breast, mushrooms, tomatoes and chilli to the saucepan. Simmer for a further 5 minutes or until the chicken is just cooked. Add the lime juice and fish sauce.
Ladle into bowls and garnish with coriander.
---