Take Outs Flame Grilled Penne Pasta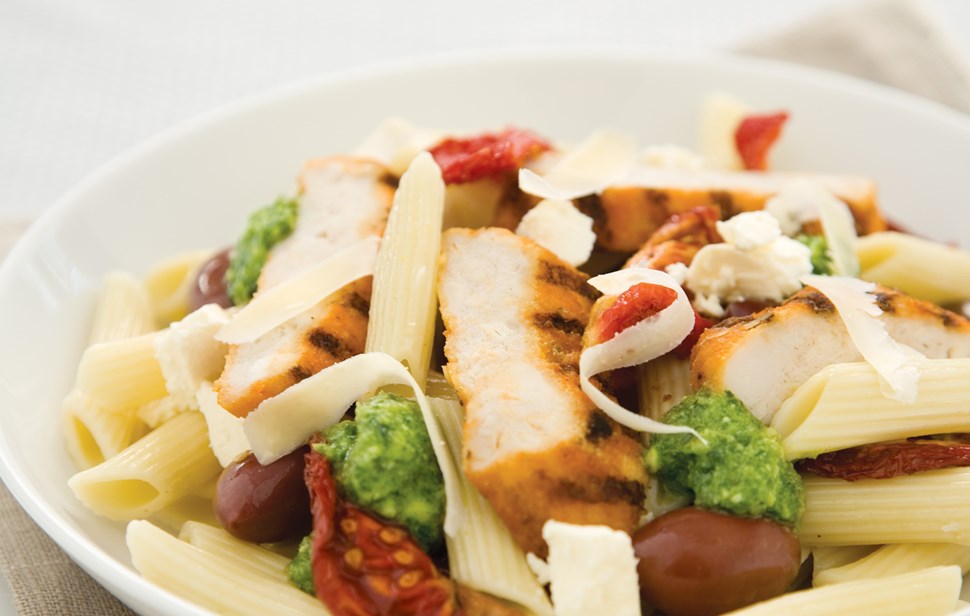 Take Outs Flame Grilled Penne Pasta
Time: 30 min | Difficulty: Easy | Serves: 6
Ingredient
800g Tegel Take Outs Flame Grilled Chicken Steaks 600g
3 cups Penne Pasta
1/2 cup chopped sundried tomatoes
50g Feta cheese, crumbled
1/4 cup basil Pesto
1/2 cup shaved Parmesan Cheese
Steps
Cook Tegel Take Outs Flame Grilled Chicken Steaks 600g according to pack instructions.
Cook penne pasta in lightly salted boiling water for 12-15 minutes until cooked. Drain.
Add chopped sundried tomatoes, feta cheese and sliced chicken steaks. Add dollops of pesto, some shaved parmesan cheese and mix through.
Serve with a fresh green salad on the side.
---