Spicy Chicken Popper Party Stick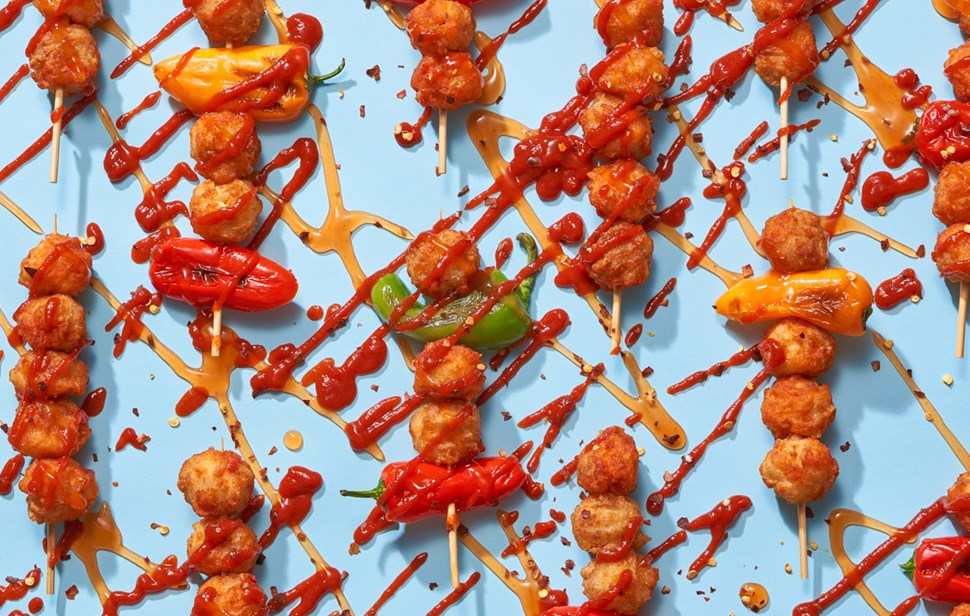 Spicy Chicken Popper Party Stick
Time: 25 min | Difficulty: Easy | Serves: 4-6
Ingredient
1 pack Tegel Take Outs Chicken Poppers
¼ cup sriracha sauce
10 mini capsicums
18 skewers
Steps
Grill the mini capsicums in a hot pan, until charred and beginning to soften – about 4 minutes. Cut in half lengthwise and set aside.
Cook the Chicken Poppers as per packet instructions. While they are still hot, toss in the sriracha sauce then set aside to cool slightly.
Thread the chicken poppers and grilled mini capsicums onto your skewers and serve with your favourite spicy dipping sauce.
---