Orange & Balsamic Chicken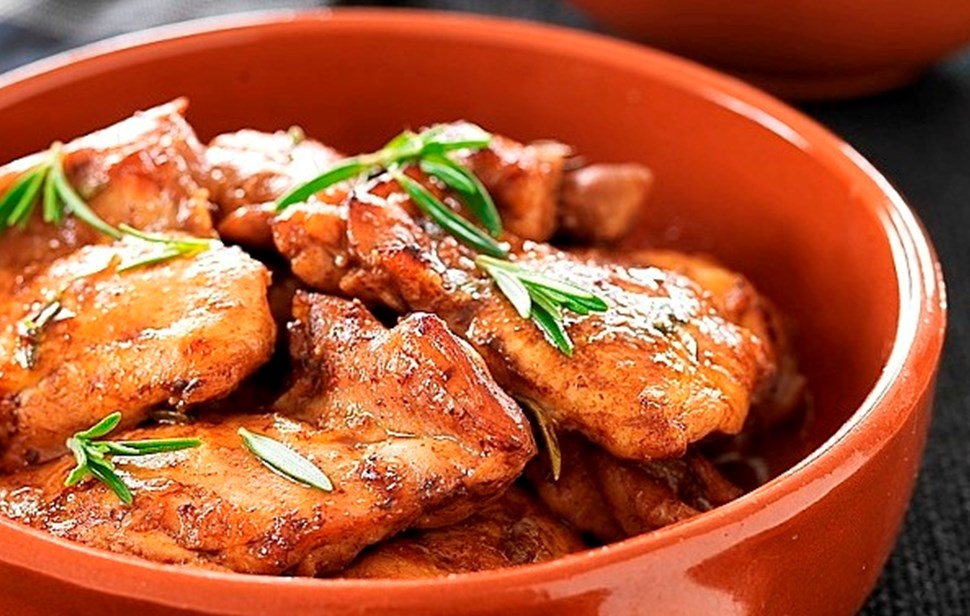 Orange & Balsamic Chicken
Time: 50 min | Difficulty: Easy | Serves: 6
Ingredient
1 Tbsp olive oil
1/4 cup orange juice
2 Tbsp balsamic vinegar
clove garlic, crushed
1 tsp finely chopped rosemary
12 Chicken Skinless Thighs
Steps
Combine the olive oil, orange juice, balsamic vinegar, garlic and rosemary. Season with salt and pepper. Place the chicken into a large shallow dish and pour the marinade over. Cover and refrigerate for 20 to 30 minutes.
Preheat the oven to 200°C.
Place the chicken in a large oven dish lined with baking paper. Bake for 30 to 40 minutes or until the chicken is golden brown and the juices run clear when pierced with a skewer. Baste occasionally with the marinade during cooking.
Serve with a pasta salad and a green salad.
---