Flame Grilled Tacos with Pineapple Salsa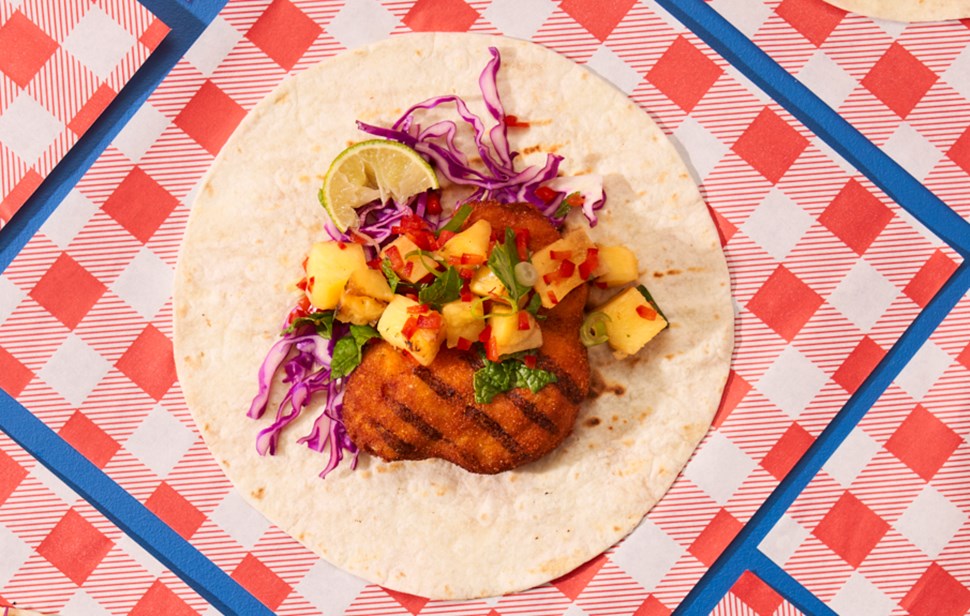 Flame Grilled Tacos with Pineapple Salsa
Time: 30 min | Difficulty: Easy | Serves: 4
Ingredient
4 Tegel Take Outs Flame Grilled Chicken Steaks
4 medium tortillas
1 cup shredded purple cabbage
½ pineapple, diced into small cubes
1 lime, zest & juice + extra for serving
1 red chilli, finely diced
½ red onion, finely diced
½ tsp salt
1 small handful mint, finely chopped
Steps
Cook the Flame Grilled Chicken Steaks as per packet instructions.
To make the salsa; place the pineapple, chilli, mint, salt, lime zest & juice in a mixing bowl and toss to combine.
Heat a pan over medium heat. Toast the tortillas on each side until warm and lightly golden.
Fill tortillas with shredded cabbage, chicken & salsa and serve with a wedge of lime.
---