Crispy Five Spice Drumsticks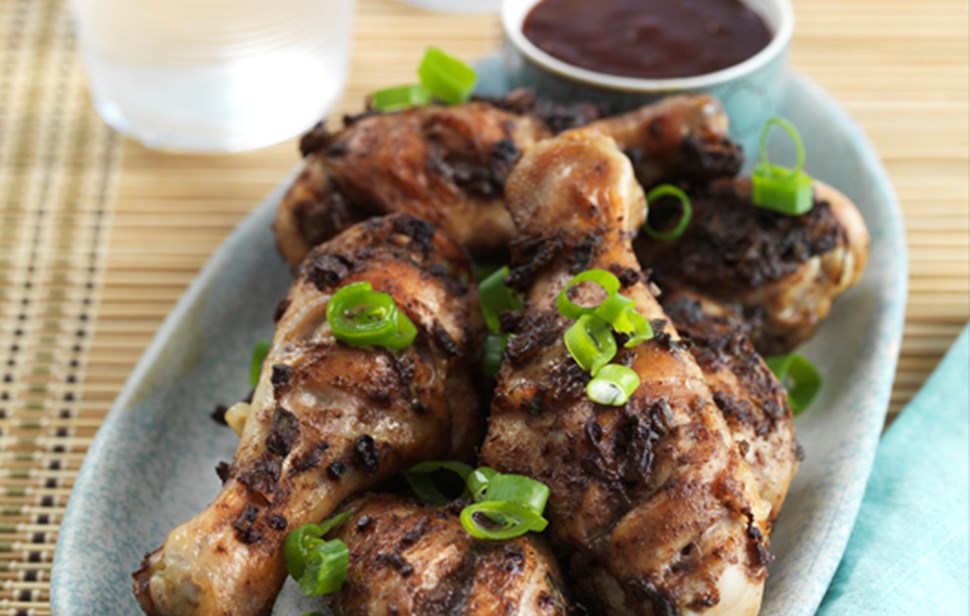 Crispy Five Spice Drumsticks
Time: 40 min | Difficulty: Easy | Serves: 8
Ingredient
3 cloves garlic, crushed
4 cm fresh ginger, grated finely
2 tsp five spice powder
3 Tbsp dark soy sauce
2 Tbsp Shaohsing (Chinese rice wine) or dry sherry
1 Tbsp cooking oil
Black pepper
8 Chicken Drumsticks
Spring onions, sliced thinly, to garnish
Steps
Mix all of the ingredients together in a small bowl to make the marinade.
preheat the oven to 200°C.
Make some slashes in the thick part of the Chicken Drums and rub the marinade into these to coat well. Place in a baking dish and roast for 30-35 minutes, turning occasionally, until chicken is cooked and skin is crispy.
Serve garnished with spring onions and plum sauce for dipping.
---